Community Calendar
Shrek Jr – Auditions
Event Navigation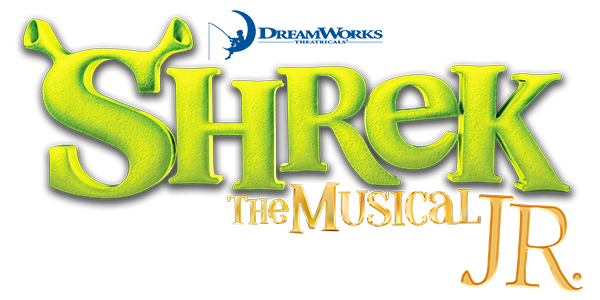 Once upon a time, in a far away swamp, there lived an ogre named Shrek.  One day, Shrek finds his swamp invaded by banished fairytale misfits who have been cast off by Lord Farquaad, a tiny terror with big ambitions. When Shrek sets off with a wisecracking donkey to confront Farquaad, he's handed a task — if he rescues feisty princess Fiona, his swamp will be righted. Shrek tries to win Fiona's love and vanquish Lord Farquaad, but a fairytale wouldn't be complete without a few twists and turns along the way
Age:9 – 15
Auditions: Wed 1/4 6-8pm
*DANCE AUDITION: 6-6:45pm for everyone. Please wear or bring comfortable shoes and clothes to dance in
*VOCAL AUDTITION: 6:45 – 8pm. Please prepare 1 minute of a song from a musical other than Shrek. No accompaniment will be provided, so please bring your track with you. A signup genius link will be provided when you register.
Callbacks will be sent by 10pm
Callbacks: Thu 1/5 6-8pm
Rehearsal Schedule
MONDAY 1/9: First Rehearsal and PARENT MEETING
Costumer will be doing measurements for costumes
7pm Parent Required Parent Meeting. This is very important that you and your actor attend
1/9 – 3/3: Mon-Thu 4pm-8pm
*Rehearsals As called. This means not every cast member is called for every rehearsal. Sometimes everyone is called. Sometimes two people are called. Unless your child is called on a particular day, they are not expected to show up.  The initial schedule will be communicated at the parent meeting.
Tech Week
Sat 3/4/23 9am-3pm
Mon 3/6 -Thu 3/9/23 4-8pm
Performances
Fri 3/10 @ 7pm
Sat 3/11 @ 2pm & 7pm
Fri 3/17 @ 7pm
Sat 3/18 @ 2pm & 7pm
Strike set / pizza party
Pizza @5pm on 3/18
Strike after @7pm show
Fee
$350
Discount
BTGO – Buy two registrations at the regular price, get the third one FREE!
We want your child to develop a love of theater… but we know you have other things… scouts, youth groups, sports, etc. Right now they theater might not be the only thing on their schedule, and THAT'S OK!!! We want to try to work around them as best we can. We just want to see them there!
The closer we get to performance time, the more aggressive the time demands are. Lots of work, over and over, helps us put on the best show EVER!